I just wanted to thank you all for a wonderful year, so buckle in for whatever this post is lmao. Is it sappy? Is it informative? Who knows, I haven't written it yet! Let's just see where this takes us lmao.
In 2019, you guys were able to fund:
30 free codes
24 patreon layouts
14 free layouts & layout add-ons
12 patreon codes
8 free tutorials
2 free HTML pages
The creation of:
Making sanity free on Chrome, Firefox, and Opera.
The ability for me to do what I love to pay my bills, and this year especially, to be able to take care of the things that needed doing when buying a home for myself and my family. 💖
2020 is hopefully going to be a year full of Sanity updates, more generators and tools, and of course tons more of my usual resources. Fingers crossed that this is also the year I'll finally be able to take care of some of my medical needs as well.
I feel like this is probably where I'm supposed to say something inspirational and heartfelt, but I'm not that great at being vulnerable and I'm finding myself at a loss. Just know that, through all the highs and lows, I appreciate the relationship we share in your support of me as a creator and your use of and love for my work. I grew into myself here on IJ, both as a person and within my skills.
Wanting to put out the best work I possibly can, to make things
easy
to understand and use, to streamline my process to make user-end editing stress-free, and to cover every inch of the in's and out's of IJ, are all things that are important to me and these are the things that brought me where I am now. Without your continued support I don't think I would have been able to push myself as far.
As many of you know, Patreon is my sole source of income. This is my job, full stop, which is why I'm always reminding you guys that I appreciate you. 😙 If I could say anything, as a Patreon-funded creator, it would be this: Value yourself, whether you're a creator or a patron. Don't undersell what you're putting out there, and don't be afraid to ask to be paid for your work if you start freelancing.
Patrons, don't be afraid to make reasonable requests from the creators you sub to. Engagement (even for people like me, who are terrible at replying to comments a solid 30% of the time) is huge for us, and tells us what people like and want to see more of. I always want to be making what
you guys
want to use, because you're the reason I have a job, and my content is explicitly for you to use and manipulate to your heart's content.
Anyway, I don't have a lot of life advice, but that's what I've got for you guys as we yeet on outta 2019 and into a new decade. Oh, and maybe: Don't do meth... and uh, drink more water? WELL, THAT'S IT FOR ME LOL.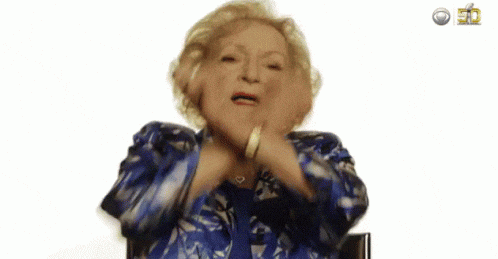 I'll see you guys on the other side!
xo Tess