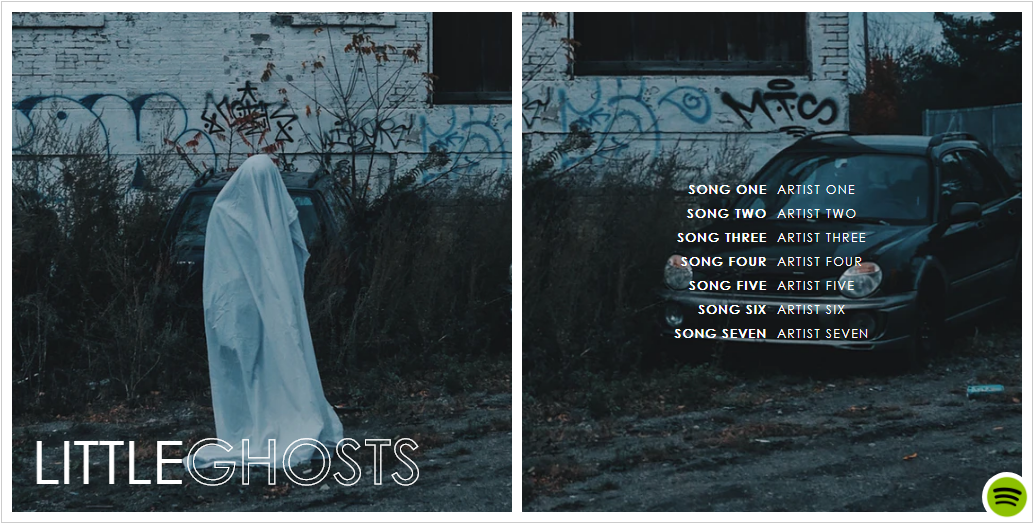 Song One
Song Two
Song Three
Song Four
Song Five
Song Six
Song Seven

Artist One
Artist Two
Artist Three
Artist Four
Artist Five
Artist Six
Artist Seven

CODE BY TESSISAMESS
BLOOD
LUST
I made this extra one just to show you how easy it is to edit lmao
A Song
Another Song
Cool Song
Favorite Song

An Artist
Very Cool Artist
Another Artist
Rad Artist

CODE BY TESSISAMESS
Information
Hey guys! I just wanted to do a fun front/back playlist cover mockup for you guys that involves much less image editing for those of you who aren't as inclined towards that skill. Like my
move poster mockup
, this comes with alternate text styles. Enjoy! ♥
The Coding
Installation Guide
Paste into an entry and fill in the following!
FRONT_COVER
- Front cover background image
BACK_COVER
- Back cover background image
SPOTIFY_URL
- Spotify playlist link
A note:
For the demo I actually used the same image for both and just sized and positioned them differently. If you have a large image that you'd like to do this with, what I did with the front cover was set the background size to 220% and positioned it to center. Then, for the back cover, I set the size to 260% and positioned it to center right. That way I had two "matching" images without actually
needing
two matching images.
Editing Guide
Paste the coding into Notepad or similar and bring up Replace All (usually Ctrl+H) to replace values quickly and easily!
DIMENSIONS
1020px - Overall width (this should be your cover width multiplied by two, plus 20px for spacing.)
500px - Each cover's height and width

TITLE POSITION
The title position's default is justify-content:flex-start;align-items:flex-end;, which puts it at the bottom left. The justify spec is for horizontal alignment, and the align spec is for vertical alignment. Check out my flex alignment grid for information on how to align your title in any quadrant of the front cover.
FONTS
century gothic,helvetica,sans-serif - Overall font
font-size:40px; - Title font size
font-size:12px; - Overall font size

IMAGES
https://i.imgur.com/KWVRnSS.png - Spotify icon

COLORS
Terms of Use
♡ Do not remove credit.
♡ Do not redistribute my codes in part or in whole (posting a copy for players to use in your game is fine with a link to original post.)
♡ If you break something during editing, please feel free to drop me a comment and I'll help as best I can!
♡ I love seeing edits! This isn't a rule, but if you have a cool edit of one of my codes I'd love to see it!