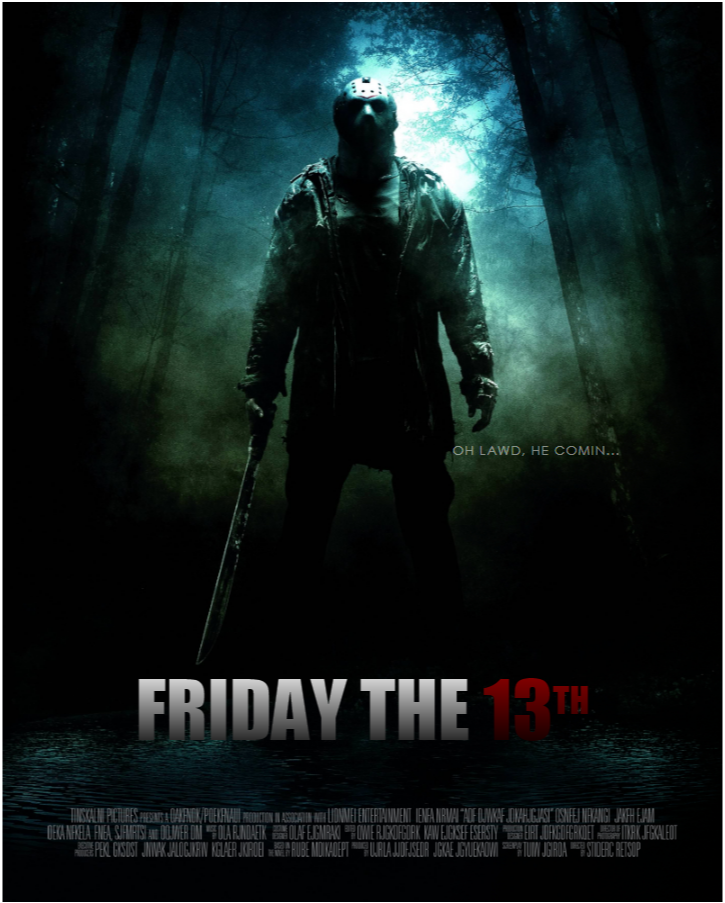 Information
Hey guys! As promised, here's the movie poster for y'all! There are two versions, a text title with six variants for the text style, and an image title version for those of you who'd like to find or create a transparent png file for your movie title instead. Unfortunately, font support is limited when using this in an entry, but if you're using this in an HTML page the sky's the limit on creating your movie title logo without an image file. Enjoy! ♥
OH LAWD, HE COMIN...
FRIDAY THE
13th
CODE BY TESSISAMESS
Coding: Text Title
OH LAWD, HE COMIN...
CODE BY TESSISAMESS
Coding: Image Title
Installation Guide
Paste into an entry and fill in the following!
POSTER_BACKGROUND
- Thing
TAGLINE
- Thing
Text title:
There are six title blocks in your movie poster, each in a different style. Delete the ones you don't need and keep the one you like best!
TITLE_IMG
- Image for image title version only
Editing Guide
Paste the coding into Notepad or similar and bring up Replace All (usually Ctrl+H) to replace values quickly and easily!
FONTS
century gothic - Tagline
impact - Title

DIMENSIONS & SIZING
800px - Poster width
35% - Space between tagline and title
70px - Space between title and credits
85px - Title font size
14px - Tagline font size

CREDITS FOOTER
The footer credits (image url in code) are from a movie credits demo, and you can get more png files in alternating styles from this source here!
Alternatively, if you'd like to make your own with actual character names, etc., you can download a movie credits font and create a transparent png. I recommend either SF Movie Poster or Movie Letters.
COLORS
Terms of Use
♡ Do not remove credit.
♡ Do not redistribute my codes in part or in whole (posting a copy for players to use in your game is fine with a link to original post.)
♡ If you break something during editing, please feel free to drop me a comment and I'll help as best I can!
♡ I love seeing edits! This isn't a rule, but if you have a cool edit of one of my codes I'd love to see it!