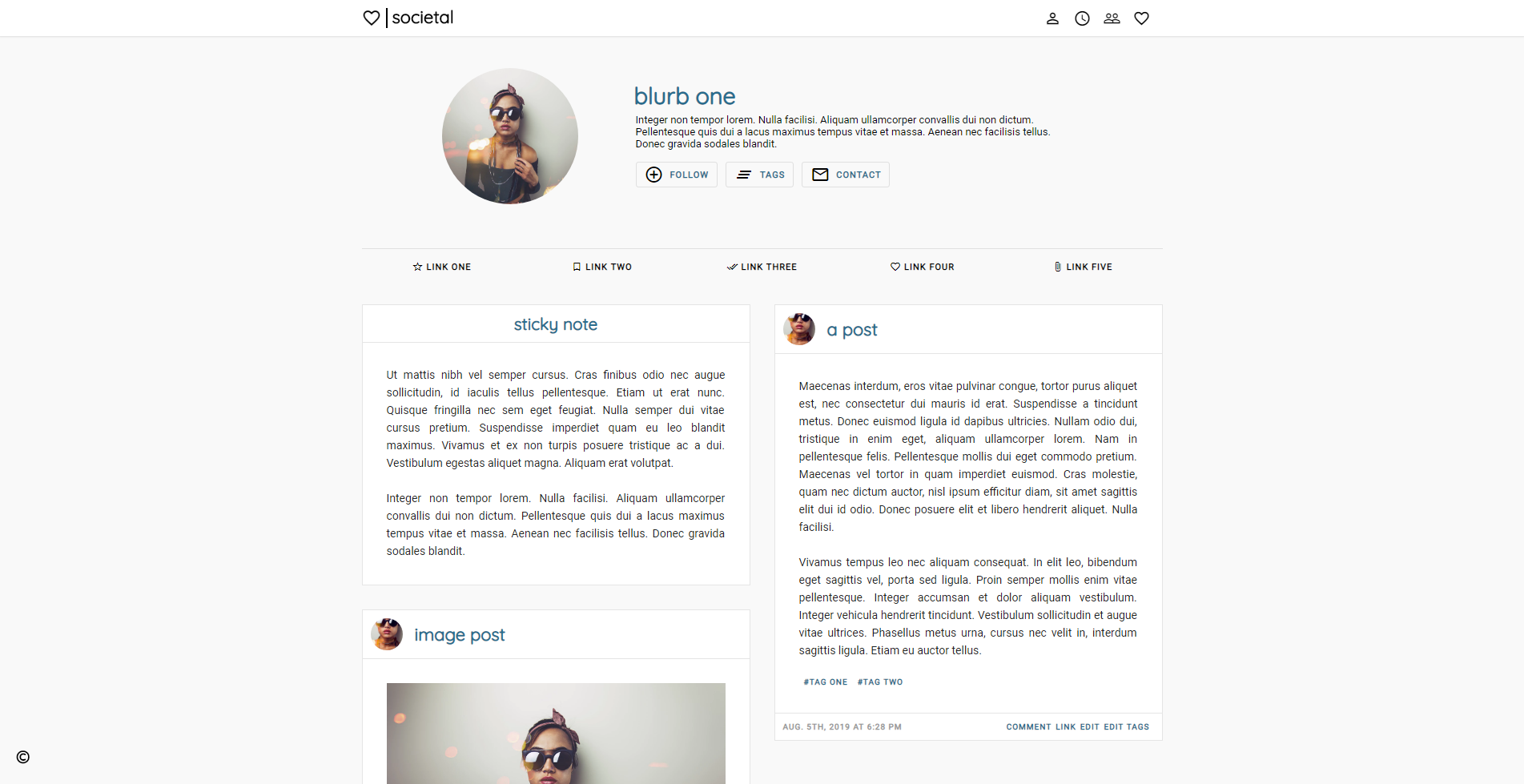 image preview |
tess066
Information
Hey guys! I got a bug up my ass to make another social media-inspired layout, this time based on Instagram! Except with usable journal entries haha. ALL icons are quickly customizable by searching the
Material Icons
directory and replacing the text, so this doesn't necessarily have to have a social media feel. Enjoy! ♥
Layout Coding
Installation Guide
♡ Go to
Basics
and choose S2 for your style system, fill in your title, then save.
♡ Fill in your
Links List
if desired, then save.
♡ Go to
Look and Feel
, choose Complete Style, then save.
♡ Go to
Custom Options
and choose the following options:
♡ Layout Type:

Two Column (Sidebar on Left) - No Columns
Two Column (Sidebar on Right) - Columns


♡ Disable customized comment pages for your journal: Yes
♡ Show Userpics on Entries: Can choose No to disable outside of Friends Page.
♡ Fill in sticky note if desired.
♡ Title to use for custom text sidebar module: Your topbar title (use next field to turn it into a journal link if desired)
♡ Fill in custom sidebar module:

YOUR_BLURB

<span class="btns"><a href="http://www.insanejournal.com/friends/add.bml?user=JOURNALNAME" class="add">Follow</a> <a href="http://JOURNALNAME.insanejournal.com/tag" class="tags">Tags</a> <a href="CONTACT_URL" class="msg">Contact</a></span>


♡ Person to credit if you have an individually created layout: &copy;
♡ URL to link the credit to: http://tessisamess.insanejournal.com/
♡ Custom stylesheet: Input the CSS provided and save!

Terms of Use
♡ Do not remove credit.
♡ Do not redistribute my codes in part or in whole (posting a copy for players to use in your game is fine with a link to original post.)
♡ If you break something during editing, please feel free to drop me a comment and I'll help as best I can!
♡ I love seeing edits! This isn't a rule, but if you have a cool edit of one of my codes I'd love to see it!