How to use
Google Fonts
So how do we use Google fonts?
Oh BOY, have I been meaning to get a formal tutorial up for this for ages. Let's get right into it!
Google Fonts
is a huge library of fonts that can be used anywhere on the web in your CSS for web design. No mess, no fuss, no headache. Don't know how to use it? That's fine! Let's walk through the steps and we'll get you customizing your layout fonts in no time.
Using the controls
The top controls you'll encounter look as follows, and allow you to either text search for a specific font, type your own dummy text, and change the font size, all of which are great tools so that you can see the font used exactly how you want to use it
before
deciding on a font, which saves time and potentially importing a font only to realize you don't like it at the size you need it to be.

The next set of menus allows you to filter by type of font, language the font is intended for, and font properties:

The first dropdown menu is extremely useful. You usually know what type of font you want, and weeding out all font types that don't fit that category makes your search go a lot faster: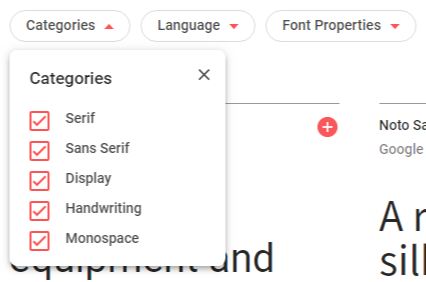 The next one is pretty self explanatory: You'll usually want Latin if you're narrowing down your results, but this menu allows searching for only fonts that support your needed language go a
lot
quicker.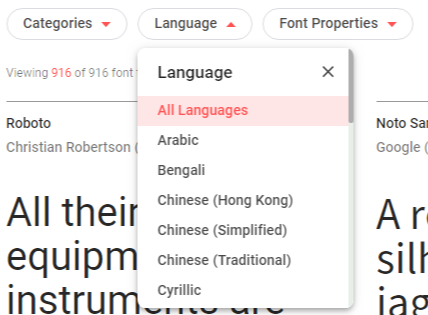 And finally we have the Font Properties menu, a personal favorite of mine. If you have a VERY specific look in mind for your font, you can use the first and third menus together to find the exact style you're looking for (as long as they have something that fits!)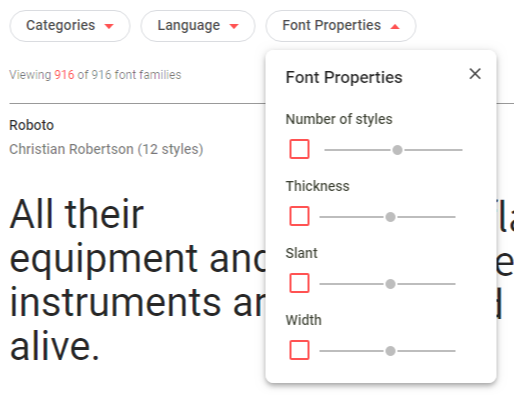 Let's see what a theoretical search that uses all options looks like!

I wanted a narrow, thin sans serif font that supports Latin characters and I want to see it at a larger size, and I've gotten two results for my very specific search! Neato!
Picking your font
So, you've used the tools the site gives you and you found the perfect font. I'm sure you've already figured out how to add your font to your selections, but let's cover it anyway: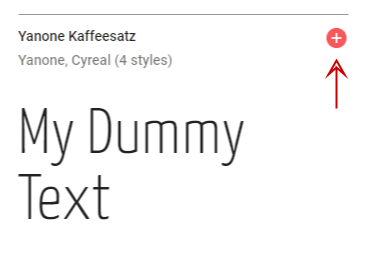 After clicking the 'add' button a new menu will display and tuck itself out of the way. From here you can keep searching for fonts and add them to your selection or, if you only need one font, you're good to move on!
Importing: Generator & HTML pages
Your Generator layout likely already has a head, where your page title is, and in some cases (especially in some of my newer layouts) it will even have a font import already. This is where you'll want to put your font selection. If you're keeping the layout's existing fonts and adding your own in you can just add a | to the list of fonts in that import and type in your font name, with a + for any spaces in the name:

If there isn't an import already, or you're deleting and replacing, you can use the
Standard
import code and add it to the same spot: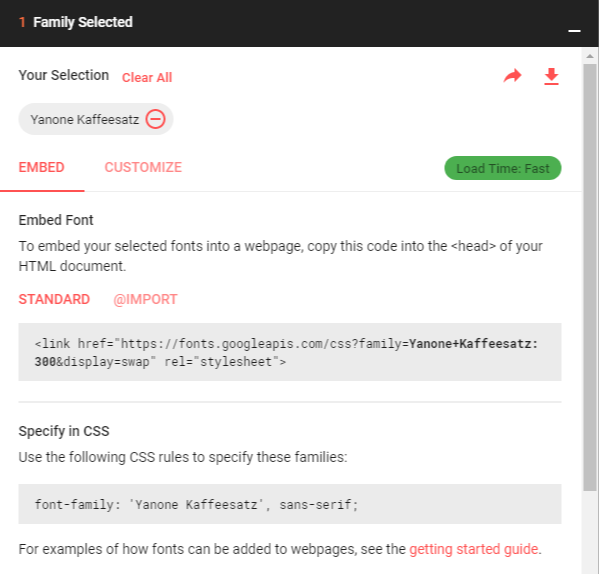 Now you can add fonts to the CSS as needed!
Importing: Complete Style
There are two ways to add fonts to Complete Style. You may have noticed a URL box above your custom CSS box. If you're currently using Complete Style you can see it live
here
. You can add
just the URL
from the Standard import to this and be able to use your font! It will generate it into the head of the document for you. I typically don't do it this way because I'm posting my layouts for other people to reuse, but if you're not doing that then this is a quick and easy way to plug and play!

But here's how I do it! First, copy the font's URL and paste it into your searchbar: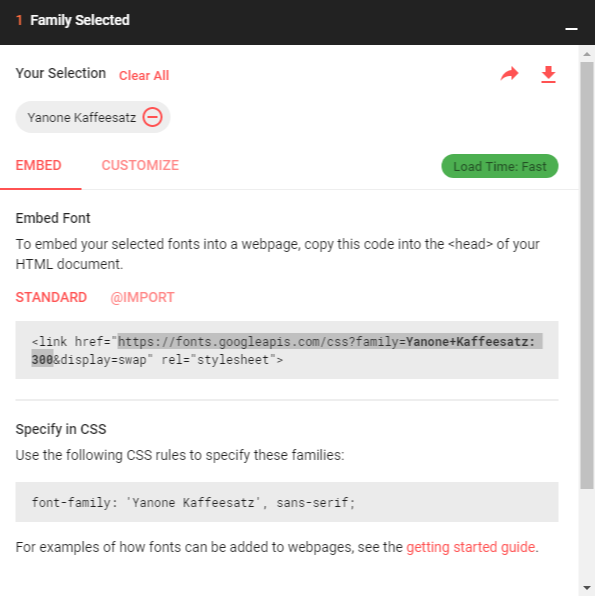 Then copy the CSS import code for the language you need:

Now you can paste it into your layout's CSS and start using it. And that's everything you need to know about using Google Fonts!
Want a self-hosted font instead?
No worries! I have a tutorial on how to use self-hosted fonts on IJ
right here
!
♡ You're Done! ♡